Weigh your luxury SUV shopping options by comparing our new 2020 Lexus RX to the Mercedes-Benz GLE
It seems that in recent years, the luxury SUV segment has received a veritable deluge of compelling options for discerning drivers to choose from. However, if you ask luxury car shoppers from King of Prussia to West Chester what vehicles have interested them most in recent years, you'll hear the names Lexus RX and Mercedes-Benz GLE come up quite often. These two luxury SUVs are entering the 2020 model year looking stronger than ever, but which is the best fit for your lifestyle? At Lexus of Chester Springs, we'll help you answer that question with our competitive comparison.
Performance
Performance credentials are undeniably the most popular metric by which to compare luxury SUVs these days. After all, if you're buying a premium Sport Utility Vehicle, you want something that's going to feel as sporty as possible, don't you? Well, between the new Lexus RX and the new Mercedes-Benz GLE, the former definitely comes out ahead when it comes to power delivery.
Even with the entry level Lexus RX 350 trim, you'll enjoy up to 295 horsepower at your disposal, which more than enough to have fun on the open road for the most Valley Forge drivers. By comparison, if you opt for the entry level Mercedes-Benz GLE 350, you'll be stuck with just 255 horsepower, making for a less exciting ride overall.


Safety
Given that the new Lexus RX and Mercedes-Benz GLE both have interior configuration options for two and three rows, accommodating five to seven passengers respectively, so they're both capable cars for growing families in the greater Downington and Chesterbrook areas. However, space isn't the only consideration to take into account when choosing your family's next car. There's always safety to consider and in that regard, the new 2020 Lexus RX positively excels beyond the competition.
In addition to its outstanding standard Lexus Safety System+ 2.0, which features innovations like the Pre-Collision System, Lane Departure Alert, Road Sign Assist, and more, the 2020 Lexus RX features available Lexus Enform Safety Connect and Smart Stop Technology available on its equipment list.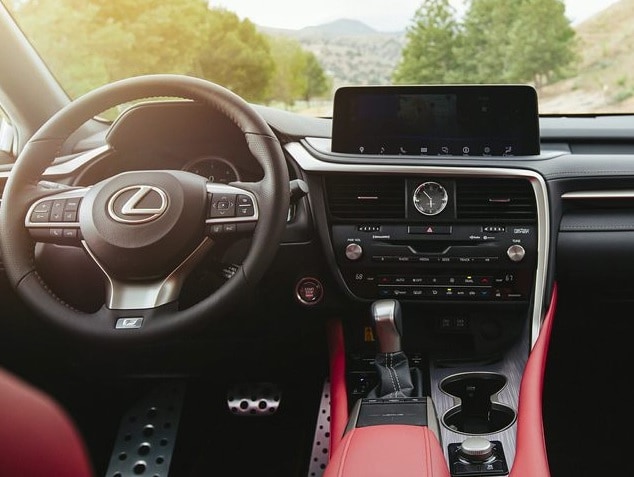 Now, the new Mercedes-Benz GLE features some significant safety innovations of its own, but it lacks the sophistication of the Lexus RX safety features. For example, the Pre-Collision System on the new Lexus RX Pre-Collision System is tuned to not only detect potential collision with stationary obstacles and other vehicles but also pedestrians and cyclists, which will prove especially useful for driving around Chester Springs or King of Prussia.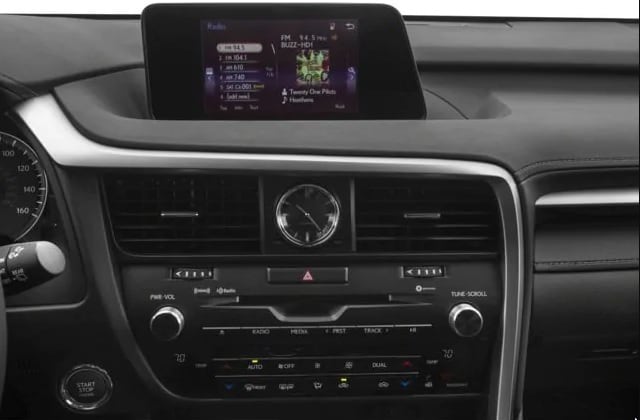 Technology
Advanced technology has always been a major hallmark of the luxury SUV market, and it's certainly in no short supply with both the 2020 Lexus RX and 2020 Mercedes-Benz GLE. Both these models feature intuitive and responsive infotainment systems with support for Apple CarPlay and Android Auto, so it's all too easy to stay connected on the move.
However, between these two luxury SUVs, the new 2020 Lexus RX has the edge. With support for Amazon Alexa Skills, the new Lexus RX offers all the functionality of the smart speaker in your home. In addition, it can communicate with compatible smart home devices, allowing you to turn on the lights and set the thermostat to a comfortable temperature and much more while you're behind the wheel.
Learn more about the advantages to buying or leasing the new 2020 Lexus RX at our Chester Springs, PA Lexus dealership
There's much more to be said for the benefits of having a new 2020 Lexus RX at your disposal, but we think you'll find this luxury SUV speaks eloquently for itself when you spend some time behind the wheel of one. So, if you're in the neighborhood of our dealership, feel free to drop by Lexus of Chester Springs to take a test drive today.