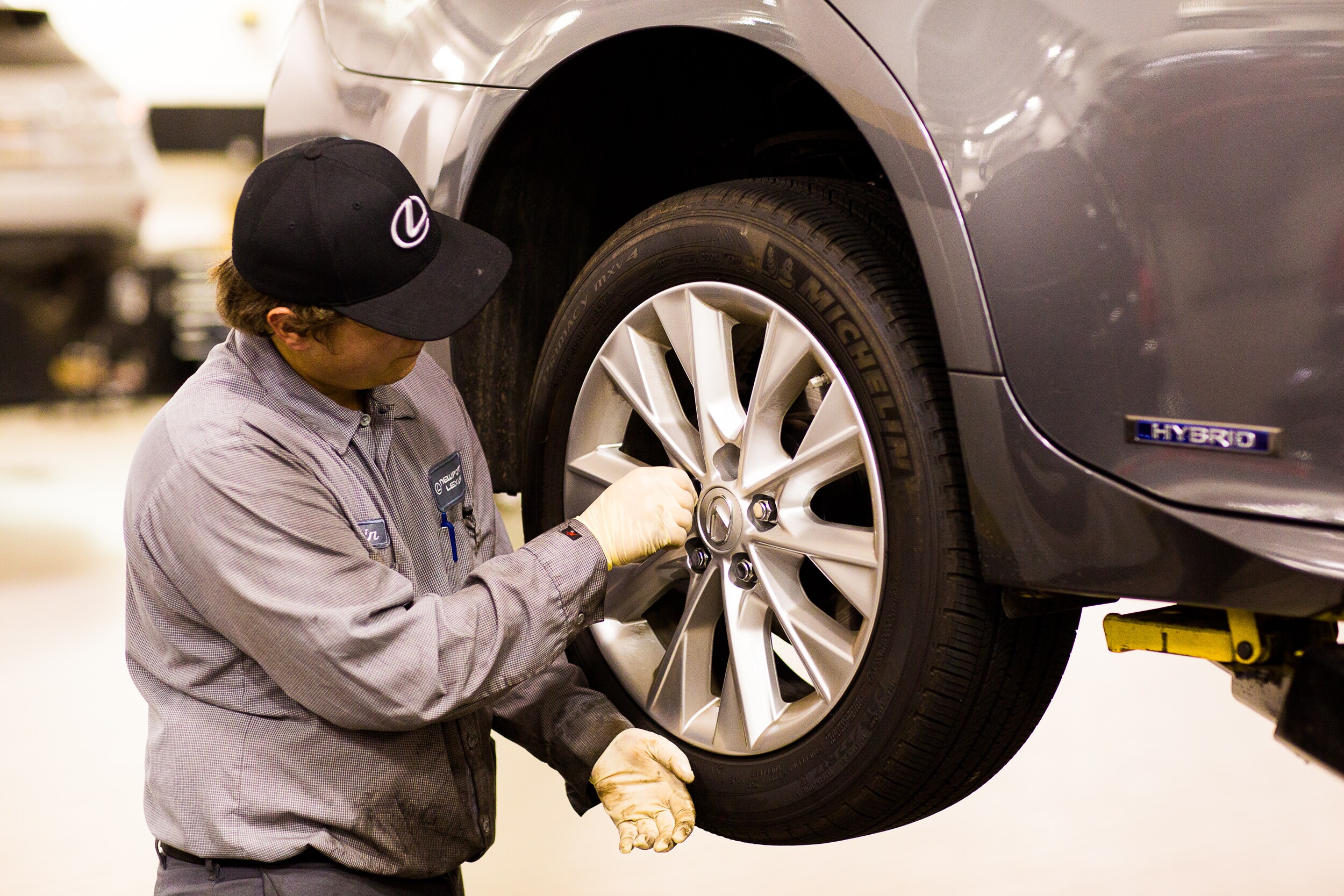 Drivers around our Lexus dealer serving Chesterbrook know how vital winter tires are to conquering snowy commutes, and now is the time to get your winter tires on if you haven't already. You'll feel much more confident during winter storms and other poor driving conditions if you have winter tires on, and we're the auto service center in Chester Springs to come to when you want reliable, quick, affordable service or need to buy new winter tires. Keep reading for details about your winter tires and our service center!
How to Test Your Tire Tread with a Penny
The tread of your tires is what makes winter tires so great at tackling low traction situations, so testing your tire tread is important in seeing how much you can trust them. Well, it only takes a penny to test your tire tread and the life left in them. Just place a penny with Lincoln's head down in between the tread, and if you can see the area above Lincoln's head, it's time to buy a new set of winter tires nears West Chester.
Why Buy Winter Tires from Us?
So, if you tried the penny test for your tires and found them lacking, we're the place to come for new winter tires for sale near Valley Forge. We have a wonderful selection of tire brands that we know drivers trust, and our team of skilled technicians can easily balance and mount your winter tires so that you can start using them right away! We work quickly yet thoroughly at our Lexus service center near Downingtown, but you don't have to own a Lexus to enjoy the great service of our shop. We hope that this info helped King of Prussia drivers worrying about the quality of their winter tires and how ready their vehicle is for the coming snow, ice, and cold!